Patisserie brings to mind window displays full of elegant and decadent pastries and cake, which look almost too good to eat but are so tempting you eat them anyway!
Whether you are new to baking or an experienced baker looking to branch out into patisserie there will be lots to learn in this class and plenty left to take home and show off! Over the day we'll cover the building blocks of patisserie including crème patisserie, choux pastry, and rough puff pastry.
You'll produce three delicate patisserie bakes by the end of the workshop; Chocolate and Raspberry eclairs, a sable fruit tart, and sweet crunchy palmiers.
As this workshop is fairly in depth it will take around 5 hours and will start on a weekday morning at my kitchen in Cumnor, West Oxford.
£180 private one to one class
£105 each for a private group of 2 people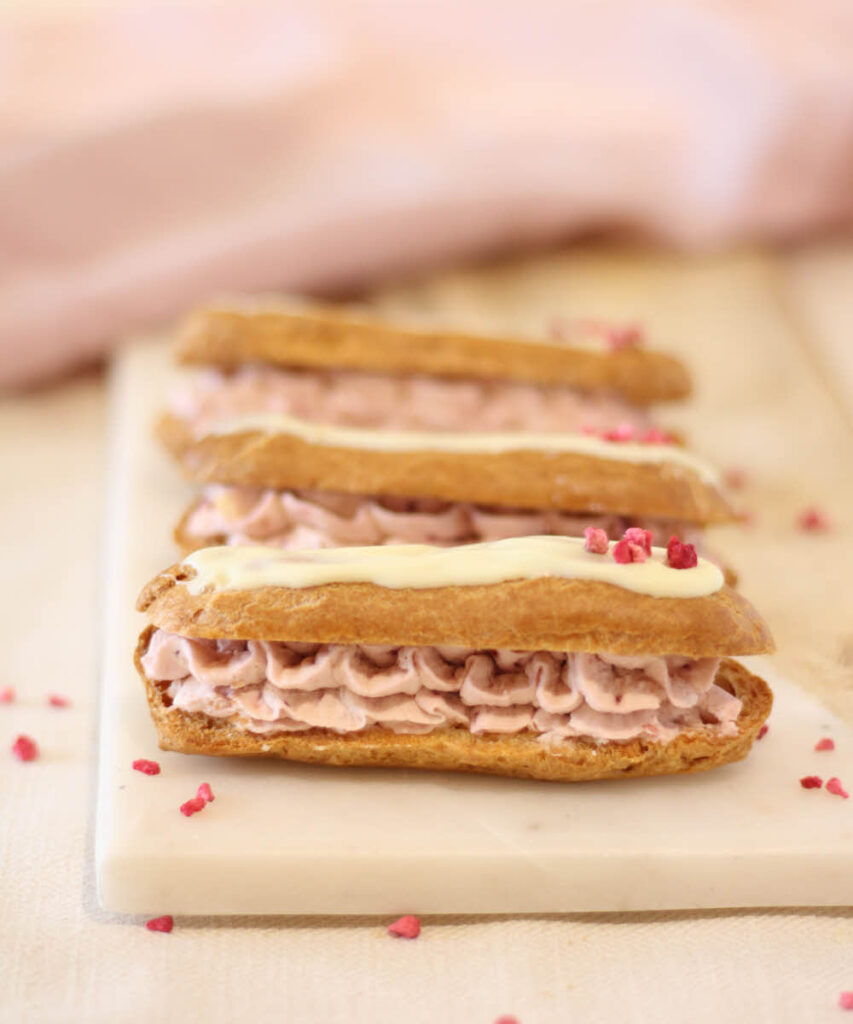 I'm currently fully booked until Autumn and am not taking additional bookings at this time – if you would like to be informed when I have new dates available please contact me on: info@rachelsapron.co.uk