Choux pastry is often seen as a tricky little number, in this class I will teach you how simple and effective it can be once you know it's secrets. Choux is a fantastic skill to learn as it's the basis of so many patisserie delights, making this class a great place to start.
We'll cover additional pastry elements in order to elevate your bake from a cream puff to a showstopping choux. We'll make a craquelin to give the choux buns extra colour and crunch as well as a flavoursome filling such as pistachio cream, raspberry crémeux, or coffee Chantilly.
This class will take around 3 hours and can be arranged for a weekday morning or afternoon at my own kitchen in Cumnor, West Oxford.
£125 for a private one to one class
£80 each for a private group of 2 – 4 people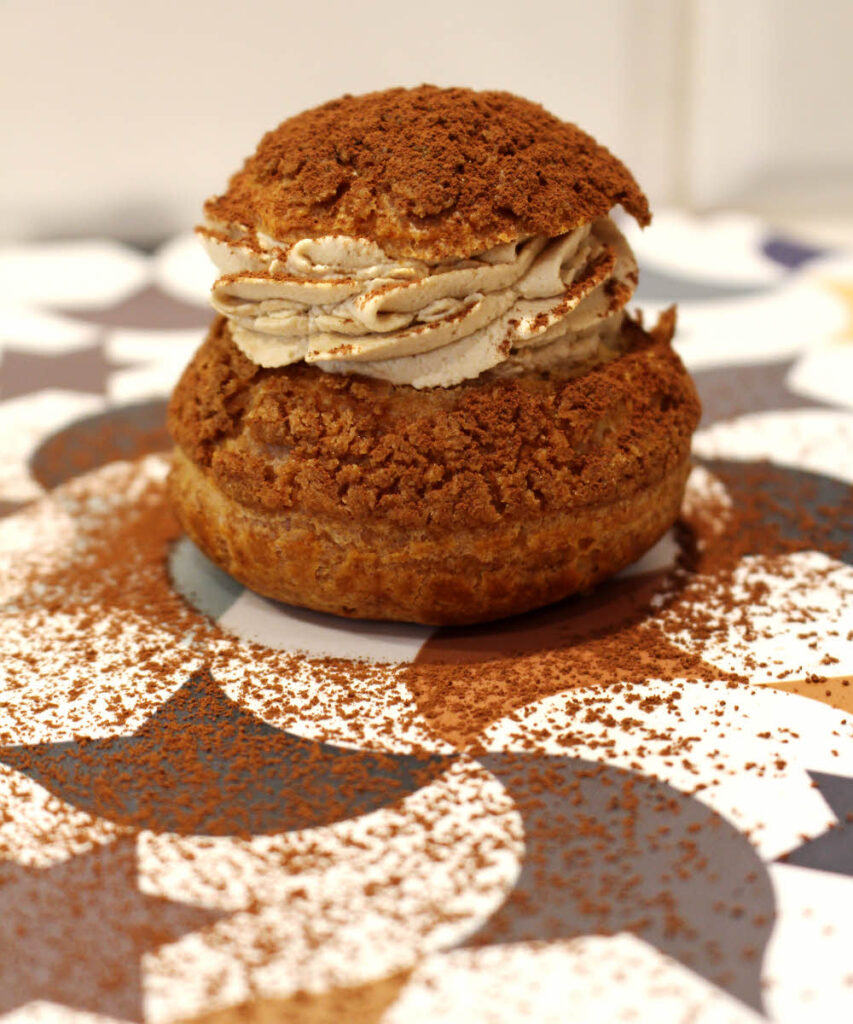 I'm currently fully booked until Autumn and am not taking additional bookings at this time – if you would like to be informed when I have new dates available please contact me on: info@rachelsapron.co.uk